The BEN Charity
http://www.bensoc.org.uk/
World Pay
Tulcan Gin
Innis and Gunn
Arran Distillery
Arran Distillery are a dynamic distillery, doing things the old way.
They craft their spirits using traditional methods and a few, chosen pure ingredients, reviving an ancient heritage whisky making on Arron.
To find out more head to their website: www.arranwhisky.com
Indiebrands
Indiebrands, are a UK drinks distribution company.
There mission is to provide a platform between indie producers and indie people. Their portfolio is a reflection of what they believe in, it's the cult of being Indie.
Have a look at their portfolio here: www.indiebrands.co.uk
TLT Solicitors
Recognised for a commercial approach and ability to anticipate clients' needs, TLT focus on the big picture and how they can help clients to achieve their commercial goals.  TLT have a multi-disciplinary team, able to support clients across the full range of legal issues that they face. TLT are particularly regarded for their leading national real estate, licensing and commercial litigation teams.
For some clients TLT advise on high value, strategic matters and for others, support on their day-to-day legal issues.  Some clients outsource elements of their legal requirements to TLT, recognising their strong reputation for consistent, efficient delivery and a high quality product.
www.tltsolicitors.com/sectors/leisure/
Hoshizaki
Hoshizaki is a leading manufacturer of commercial kitchen and food service equipment. Creators of Japan's first fully automatic ice maker, Hoshizaki now features an extended line of kitchen and food service equipment including ice machines and dispensers, refrigerators, freezers, sishi cases and water electroysers for different users across a wide span of industry sectors.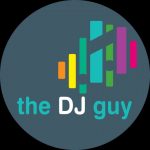 The DJ guy
Italian Aroma Coffee
We supply coffee, tea, and coffee machines, to cafes hotels and independent retail outlets in Glasgow, Edinburgh, Aberdeen, the central belt of Scotland, and throughout the UK including London. To ensure freshness, we roast daily in our Glasgow roastery.
Our products are delivered to our customers on a weekly basis, therefore guaranteeing that our coffee is always at it's best. We roast, pack, and sell over 2 tonnes per week of freshly and lovingly prepared coffee
U-Roast
The U-Roast Micro Roaster offers coffee lovers the opportunity to buy and roast the best quality green coffee available on the market using blend and single origins from 4 different continents and 8 different countries. Their coffee roaster roasts 2kg per cycle, enabling your to roast your own artisan coffee directly on your bar counter; fresh coffee at your location.
To get in touch and find out more head to their website: www.u-roastcoffee.com
FatBuzz
Marketing and digital media. From social media and web development, to video production and design, they offer an all encompassing digital marketing service.
Alliance VSE
Alliance is one of the leading suppliers of non-food catering equipment and catering disposables in the UK. Established to create a different sort of company, we are dedicated to serving you with flair and fairness and putting your happiness at the centre of everything we do.
Our customers include hotels, pubs, health and leisure clubs, care homes, restaurants and catering establishments of all shapes and sizes from major national hotel chains to small high street cafes.
Steelite International
Steelite International export to over 140 countries and have been acknowledged by the Queen for the company's outstanding success in overseas markets
Steelite International makes and supplies tabletop ranges for the international hospitality industry and this year achieved record annual sales, with 85 per cent of those coming from export markets.
Glasgow Taxis
With a fleet of over 800 taxis, we are the largest supplier of licensed taxis in Glasgow, Scotland, and the largest in the UK outside London.
Nobody knows Glasgow like we do and that means whether you are an individual or a business, large or small, if you're looking for taxis in Glasgow we can provide you with an efficient, reliable taxi service, 24 hours a day, every day of the year.